Well this is it guys, the final week. Got myself a good day off on a freezing day, compiling what I have experienced and learned so far, in silent meditation – with a bottle of booze.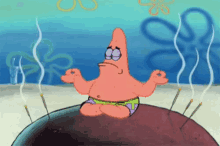 I find myself struggling to remember technicalities and information from hard-read books and daily observations. However, there was something that kept popping in and out of my thoughts through reminiscence, and that was: the emotions, conversations and relations that I went through with the people I have met so far. The good and the bad, the hospitable and the "belong-in-the-hospitals" (heh).
When talking about hospitality, many people would not think of the U.S.A – people would usually think of places like Bali Indonesia, Phuket Thailand, or just generally Japan (personal favourite). Well, I am here to sway your opinion.
I have been to all the places mentioned above and although they were indeed hospitable, I have not experienced hospitality like I have experienced it in Omaha, Nebraska, courtesy of the wonderful hosts and friends I have met here during the YSEALI Spring ProFellows Program 2019.
Everyone, I mean everyone, made sure to give and give and to make sure that Thome and I were taken care of. Everyone here has made sure that we have experienced, seen and learned from our short stay here. Joe, Cienna, Ben, Ellen, Jack, Graham, Terrence, Chandran, Jesse – I find myself extremely out of ways to pay them back, be it through cooking or gifts. I hope I can change that in the near future, hope to work with some of ya'll soon.
Not only are Omahans hospitable to us, they are hospitable to each other. Evident in their weekly Omaha360 meetings where communities gather to plan the week and solve issues.
When I meant everyone, I don't just mean our hosts and their friends and families. I'm talking about the guy at Raising Cane's, showing me how to count coins faster; Kailey and Terrel, hotel attendees that would save quarters for me for my laundry; the taxi driver that gave me his predictions for Game of Thrones; the dude at the brewery tour that showered me with freebies. Why, almost everybody I met in the street would ask me how I was, and that was special. It is something we simply don't have back home in Sarawak, and it's something I want to emulate because I firmly believe that through simple dialogue, we would understand each other better. If everyone just talked to each other, experienced within each other's emotions, the world would be a much better place.
This brought me back to a beautiful quote I came across back in the day:
"I've learned that people will forget what you said, people will forget what you did, but people will never forget how you made them feel."

Maya Angelou
Conclusively and in my personal opinion, this program was not arranged to only educate us in terms of technical and academic knowledge – but a huge component was to foster relations with individuals and our nations and to share our knowledge with them as well. These relations will be remembered and treasured until we perish; and through relations, we will also remember the lessons that are taught.
Cienna, the hyper and awesome lady that made this trip so much more exciting

Pee pee in the tee pee?
U.S.A is pretty nice guys, hospitality is in their blood. Don't let anybody tell you otherwise. Trust me. Exchange rates though, Yikes!
Now if only I remembered what I set to meditate on… oh well. Have a great week my friends, and for us fellows: make sure to submit that IPP or Tony will be angry. We don't want an angry Tony.
Random fact courtesy of Gus, adapted poorly by Ian.
The Broken Windows Theory
The broken windows theory is a criminological theory that states that visible signs of crime, anti-social behavior, and civil disorder create an urban environment that encourages further crime and disorder, including serious crimes. The theory suggests that policing methods that target minor crimes such as vandalism, public drinking, and fare evasion help to create an atmosphere of order and lawfulness, thereby preventing more serious crimes.
Basically, a solution to prevent further crime and vandalism is basically to create an atmosphere in the targeted area where crime and vandalism is not present. A broken window in a house would appear to be abandoned, and would promote hooligans to enter and further vandalize the property. Fixing said window will discourage it.
Or, as better put by Gus, if you don't want your property stepped on, plant flowers and people will less likely wear their stompers everywhere. If it is full of weed, you'd bet people will trample it.