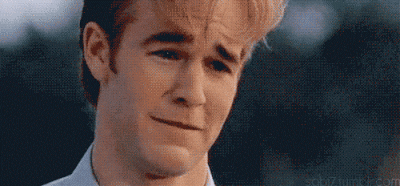 As sad as it is, my saga of Omaha Permaculture has abruptly ended. Although it was not without warning, I still find myself ill-prepared for the moment. Goodbyes are just not my thing, but needless to say it was unavoidable and I did them with all my heart. Nebraska, you will be missed sorely and all the memories made with everyone is seared indefinitely unto my being. Let's keep in touch, I know I will.
Alas, let us all remember the promise of dusk and dawn, with the passing of the darkest night will always come dawn. The environmental sustainability team (and Tony) is together again, ready to own the professional fellowship scene.
I have met many people throughout my career, and none have been as interesting and joyful to be around as the fellows I have met during this program. Differing personalities, work ethics, backgrounds, charisma all complementing each other in the aim of environmental sustainability. Like ingredients of a well-made scotch, so contrasting in taste, but blended and aged into one hell of a drink.
Why would I go a length to say such nice things about a bunch of strangers from the neighboring nations?
Well, let's see:
Rarely anybody in this world would voluntarily, without obligations, jump at the chance to help me split my workload to complete a set of tasks (provided against my will as elected group leader [cry]) as fast as these guys did. You know who you are. Rarely anyone on this plane of existence will be so quick to provide knowledge and insight without inquiry when trying to develop the task. I've had someone forcefully remove my laptop from my grasp to prevent me from going into some slides alone just so he could do them all for me. You all know who you are.
Regardless of the duration of friendship, and for all means and purpose, these people were not strangers, they were gold – and I am proud to have met them and to call them fellows and friends. I was legitimately touched and I appreciate all of them. I would never had finished the presentation without you all. Heck, I can even say that I made a very, very cool guy too. Big love and props to the perfect dream team, let me make it up to you guys one day.
The maelstrom of work and catching up with old friends got me off the Nebraska withdrawal pretty quick, there wasn't any time to reflect; progress beckons!! The week of suits and networking begins in Washington D.C. and a big snap back to reality (oh there goes gravity) the week after. Let's try to get through this in one piece. Oh I don't have to tell you guys that, you'll probably ace it pffft.
Random Nebraskan Fact
If you happen to see a lot of dying ash trees in certain parts of America, it's probably these babies.
The emerald ash borer (Agrilus planipennis) is a green buprestid or jewel beetle native to north-eastern Asia that feeds on ash species. Females lay eggs in bark crevices on ash trees, and larvae feed underneath the bark of ash trees to emerge as adults in one to two years. In its native range, it is typically found at low densities and does not cause significant damage to trees native to the area. Outside its native range, it is an invasive species and is highly destructive to ash trees native to northwest Europe and North America .
My good friend Graham Herbst, an expert in forestry is having a hard time coming up with solution to these pesky things. A proper cure is yet to be developed and it is really something to look into.
See you guys in the next one. Stay cool, stay in the pool.