White house fence is under construction till 2021!
I thought I would be able to take a picture just right in front of the white house so than I can immediately change my Facebook profile while it turn out that I am visiting DC at the time the White house fence is under construction so instead what I imagine and the reality is slight different (with and without fence :)!)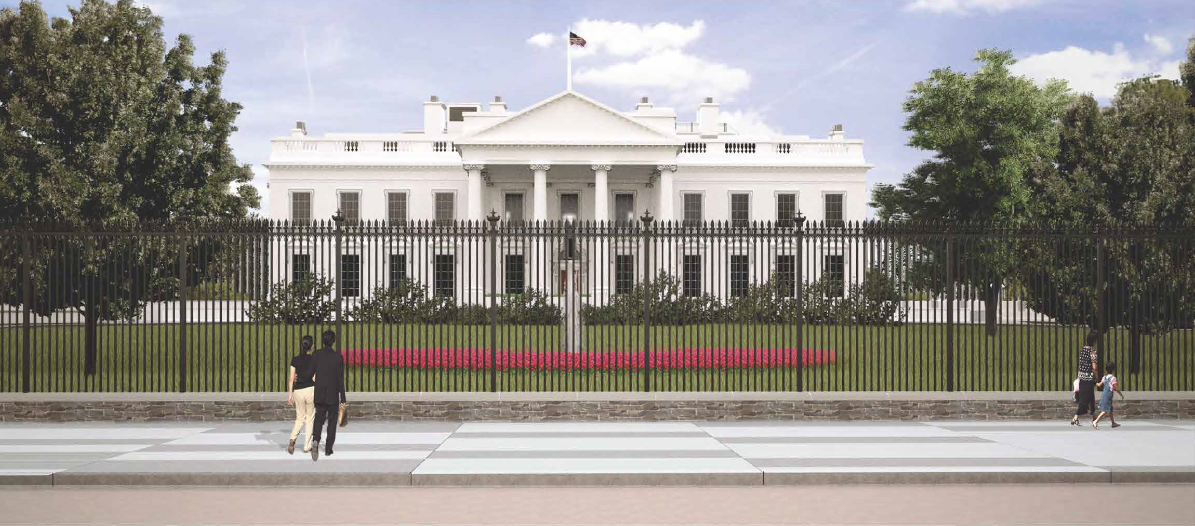 2. Traffic light for passengers have more than 3 colors
Instead of Yellow, Green and Red. They have white color also. I was confused at the fist time. So here is how we read the traffic light in DC for passenger.
3. Selfie Stick is prohibit for some places
During the second day of my arrival, we visit Lincoln Memorial. I wondered why people do not take photo by selfie themselves with his status so I toke it alone. Later, on the orientation day, Kara told me that the selfie stick is not allowed in some important places. So guys, please be aware!
4. Sprinkler is not for hanging cloth
I used to see the sign indicating people to use toilet properly in my country but I never imagine that here in DC, they have the sign to avoid people hanging cloth on the sprinkler. It is funny!
5. Mind your height
Here, American people do care about how we, Asian, feel to have to hang cloth as the way American do, so they make it like in the photo below:
6. Elevator has no close button!
I've been to many countries, Southeast Asia, France, Australia, Japan, Korea, China but I never see thing like this. I do not know why they do not have such a button here? Maybe for courtesy reason?